On May 20, Adolfo and Anibal who are students from Paraguay hosted us to celebrate for National Foundation Day of Paraguay and teach us background of their country.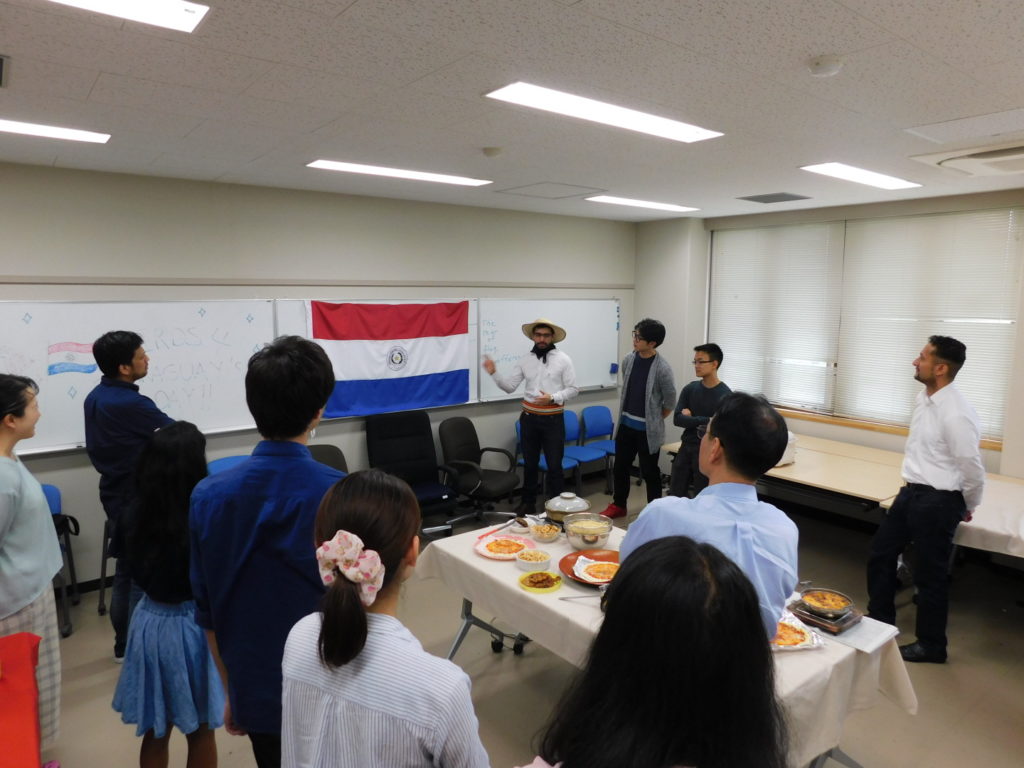 We were eating dishes of Paraguay. It was very delicious!!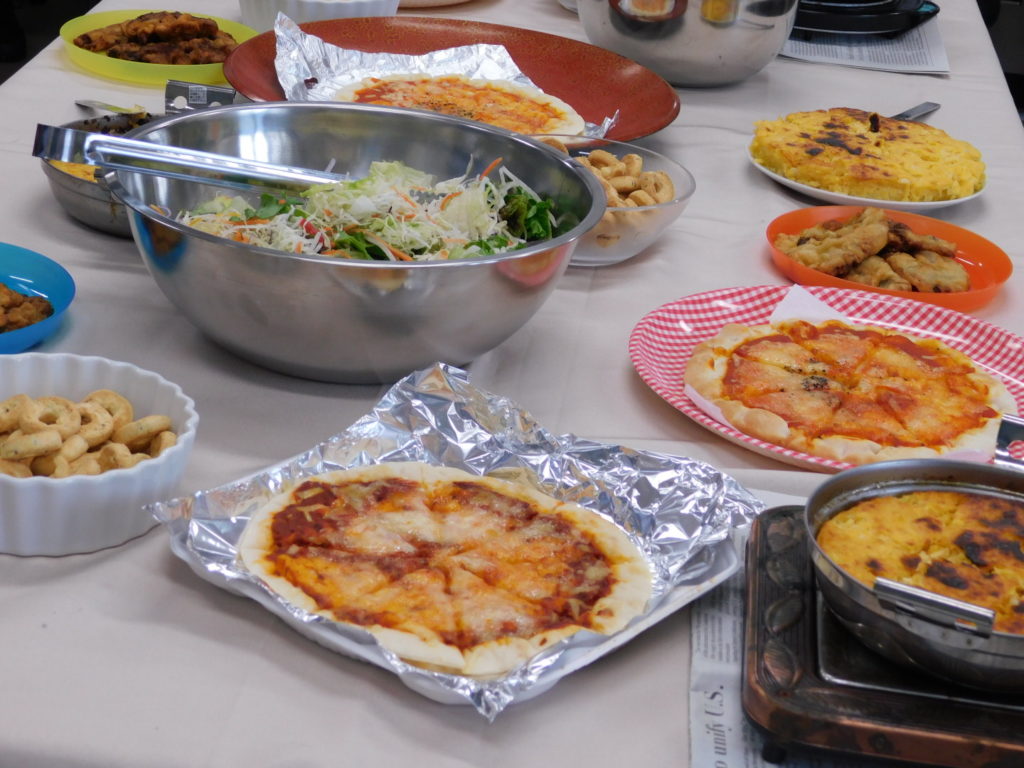 They are Adolfo and Anibal on below picture. They hosted this nice party.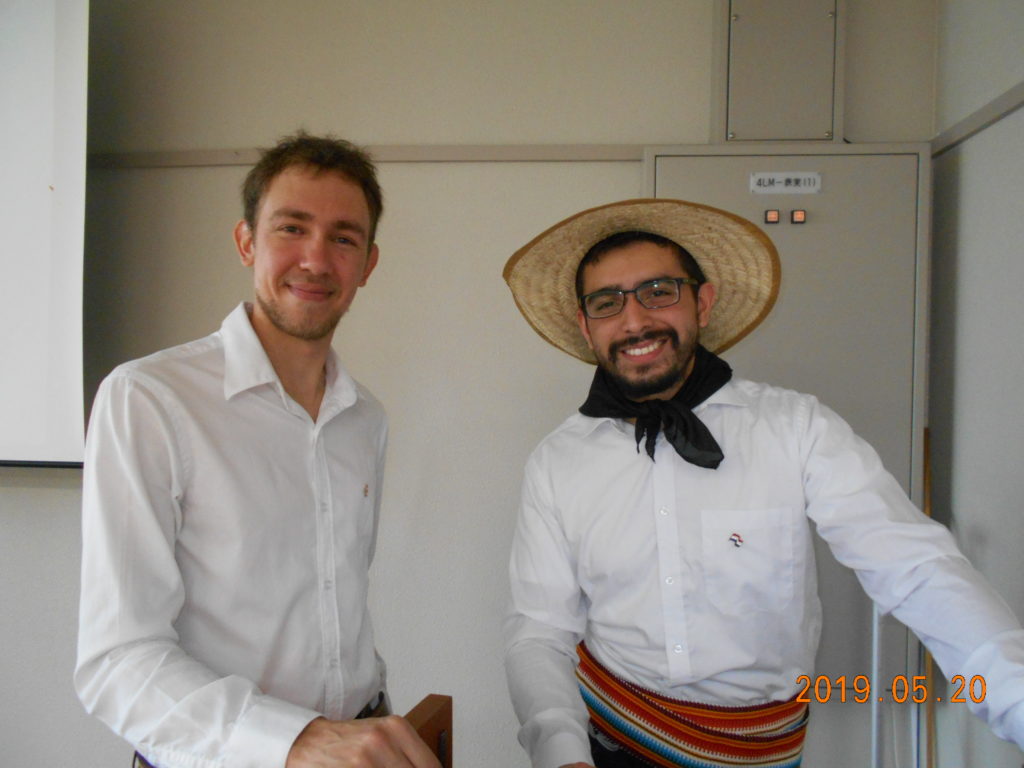 We had good time and learned about their country.