On Jun 17, Izrael, Marloun and Mark who are students from Philippines hosted us to celebrate for National Foundation Day of Philippines and teach us background of their country.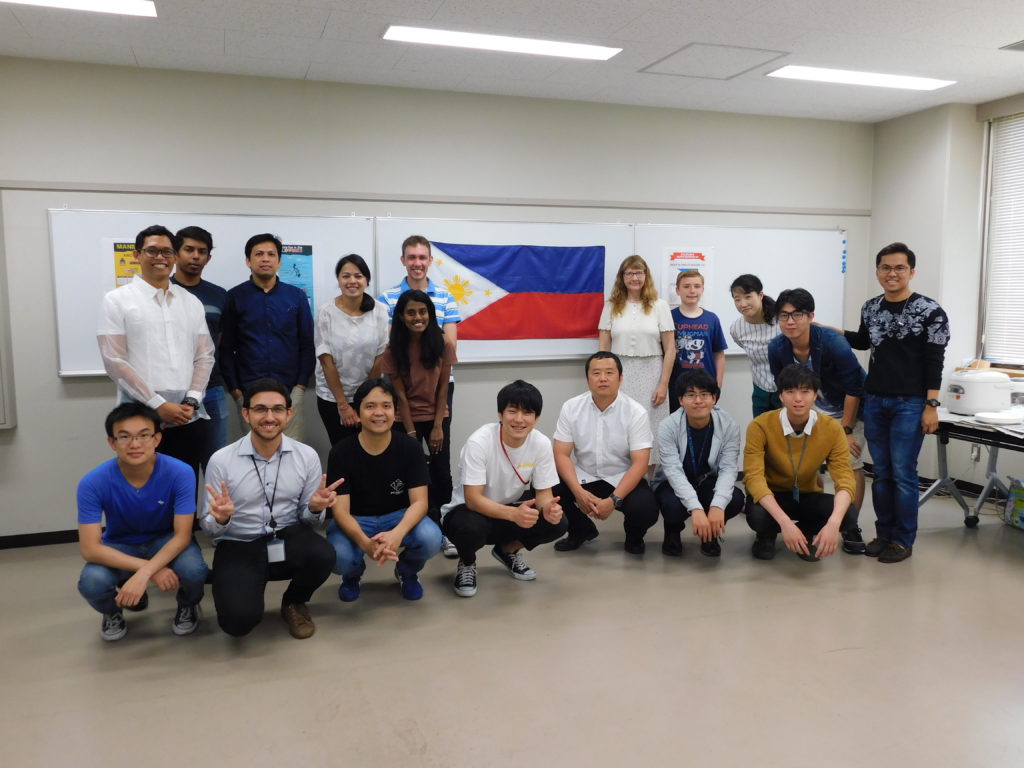 We were eating dishes of Philippines. It was very delicious!!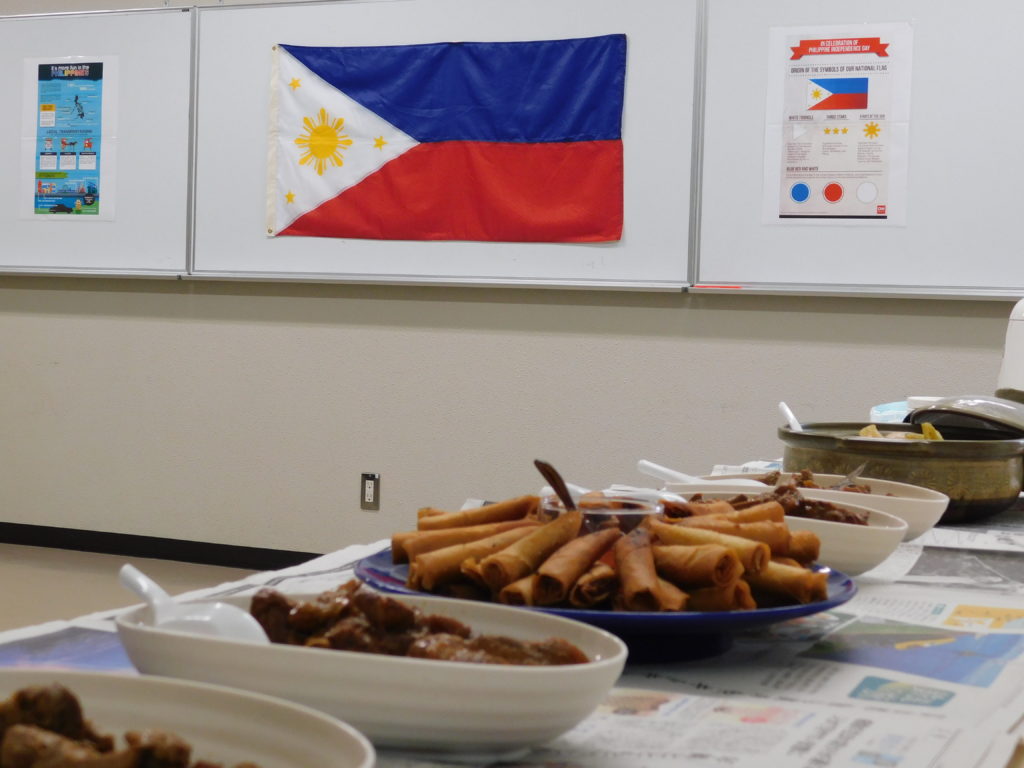 They taught us a lot of things about their country such as the cultures and the meaning of the flag.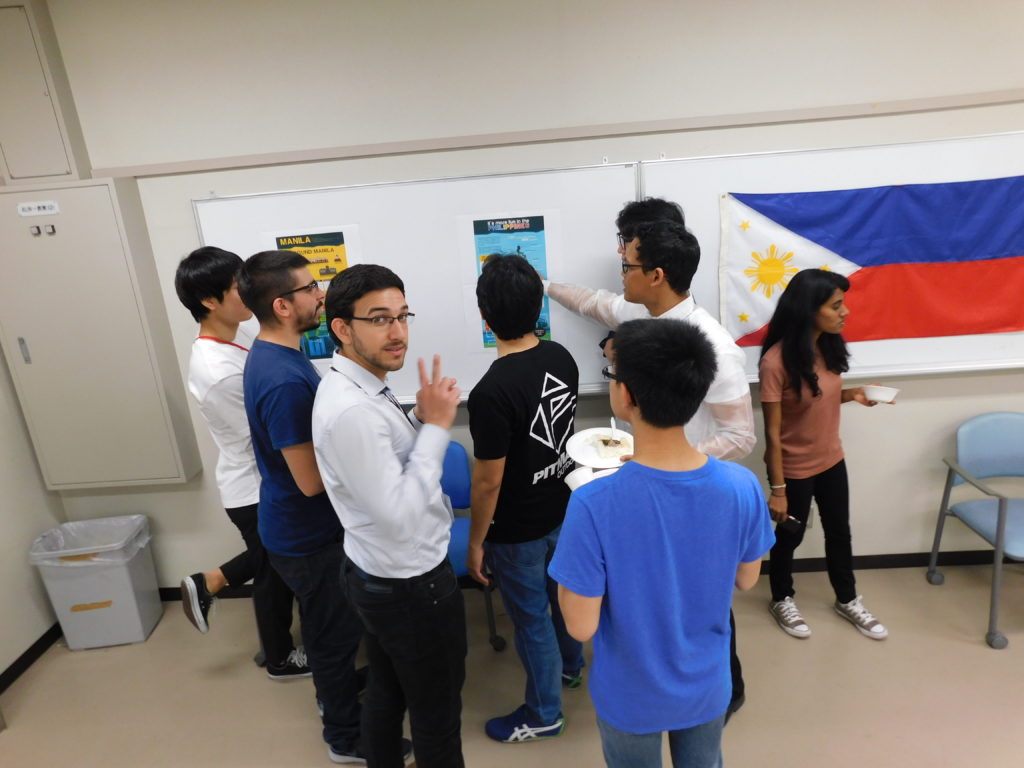 We had a good time and learned about their country.