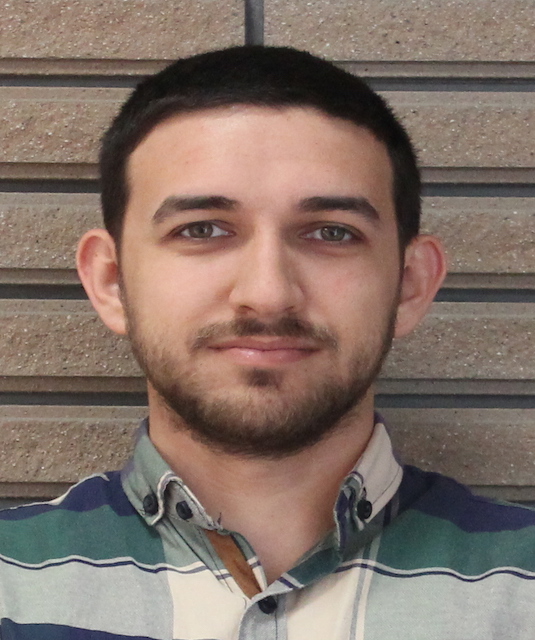 Nationality: Turkish
Educational Background:
BE Aeronautical Engineering, Istanbul Technical University
BE Astronautical Engineering, Istanbul Technical University (Second Major)
MSc Space Engineering International Course, Kyushu Institute of Technology
Role/s in the Project:
I'm responsible for the structure subsystem of the BIRDS-4 satellites. This subsystem provides a body for the satellite to be held together and makes sure the hardware inside stays inside in proper places. My job is also to ensure the satellite is smoothly deployed to the orbit and getting prepared for the space conditions properly regarding the launch vehicle and JAXA regulations.
The responsibility for safety reviews is also me in the project. JAXA strictly regulates the safety aspects of our satellites and for this, they do 3 inspections to check every tiny detail. For these inspections, our satellite design must be proper and I am working on to make sure of that.
I'm also the head of the subsystem sub-team of the BIRDS-4 satellite project. I track the progresses in each subsystem through weekly one by one meetings. In these meetings, we aim to have a broader perspective on the project; at least the subsystem side considering the tiny detail effects on the big picture. So, we revise each subsystem with team members if there's a necessary change in actions, schedules or approaches.
How do you feel about being part of BIRDS-4 Satellite Project?
I feel thankful for being a member of BIRDS-4 project. In my doctoral degree in KyuTech, I was searching for the right opportunity to be a part of a satellite project and BIRDS project satisfied me in this aspect. The diversity of the members and knowing that we're designing the first-ever-built satellite for Paraguay gives me great joy.
Any advice to people who are interested to be part of a satellite project in the future?
For future satellite engineers, I strongly recommend them to participate in any satellite project that could find to challenge themselves to design a craft that can survive the hardest environment one could imagine: space.