Dear BIRDS-4 team followers,
The photo below shows one of the images taken by the camera mission during the actual deployment. Such a photo is unique because a part of the International Space Station (ISS) and the Earth is in one frame.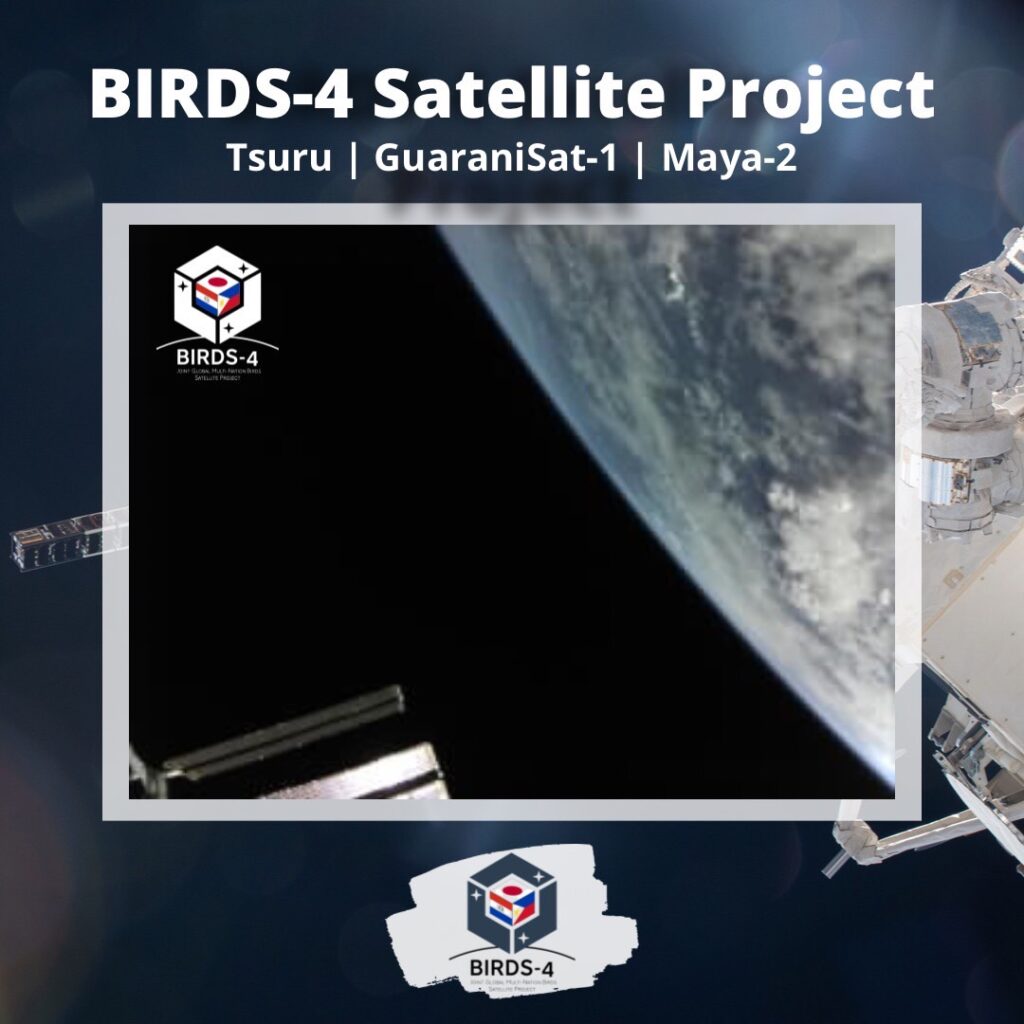 More images shall be released in future posts.