On August 2, we did the long range test using BIRDS-4 EM.
The purpose of this test is to perform a communication test between the satellite located on top of Sarakura mountain in Kitakyushu (622 m) and the KyuTech Ground Station (hereinafter called "GS").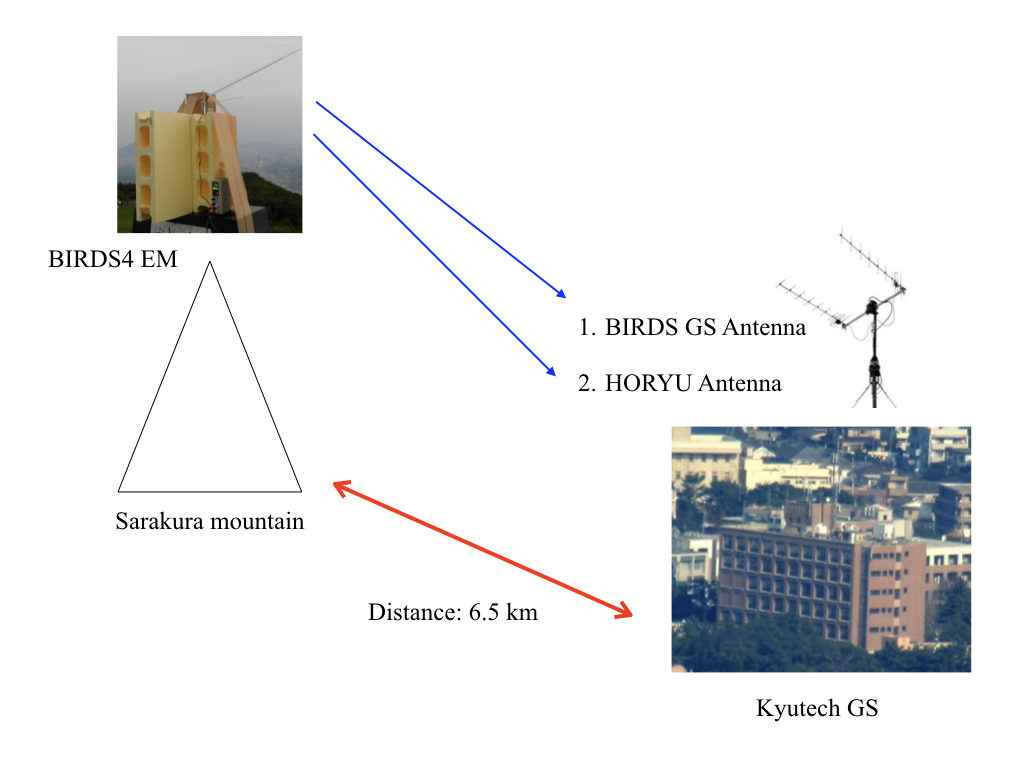 The test begins as the satellite transmits a CW beacon. We can analyze the status of satellite from the beacon in terms of temperature, voltage and mission data.
We received beacon of the satellite at GS; however, we thought we need to improve the performance of antenna more.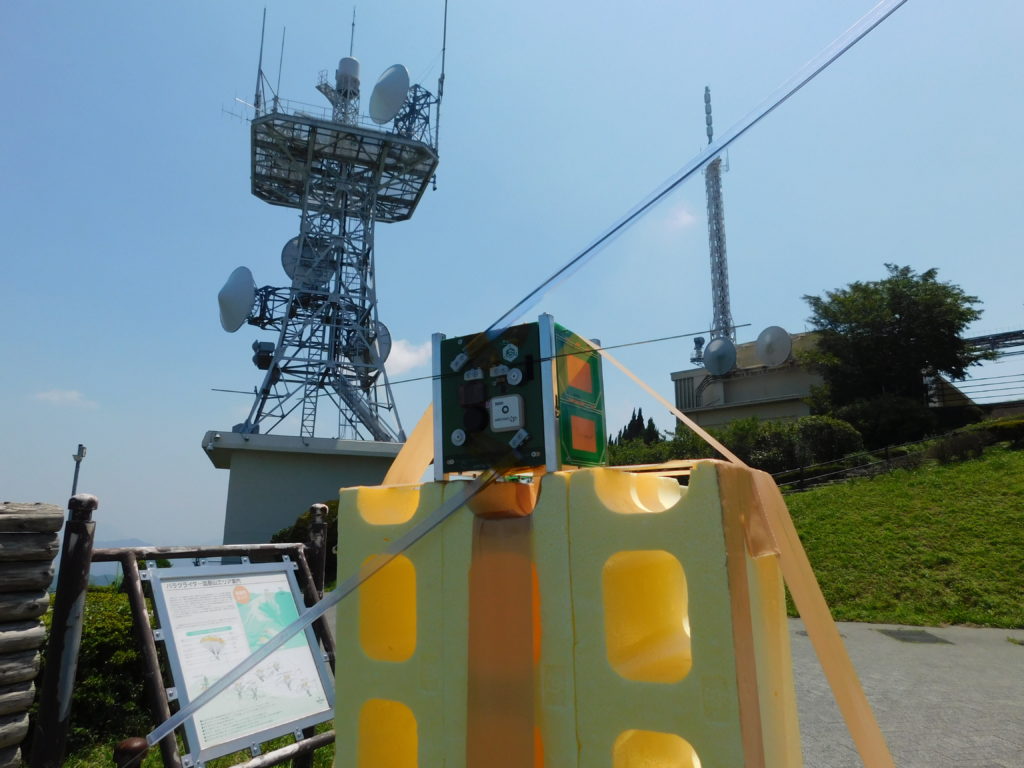 We will conduct the test again.